The Business Leaders Essential Guide to Marketing
How to make sure your marketing delivers results
Marketing rarely seems to deliver on its promise.
You probably don't have the budgets to compete with the big players. You find it difficult to justify spending all that money and you cannot be sure if your marketing budget is being wasted. Maybe you've hired marketing managers, experts or agencies who have promised much, but achieved little.
Whatever your situation a practical detailed marketing plan with specific objectives, actions, and measures is essential - backed by a robust management process to keep the plan on track and ensure delivery.
Without these two essential components your marketing will be ineffectual, slow, and underwhelming and your investments destined for failure.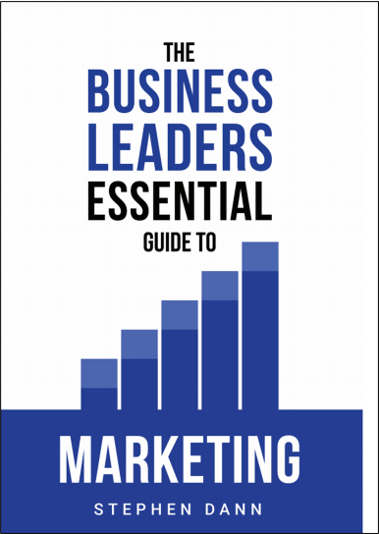 Overview - The reason your marketing fails and how to fix it
In
The Business Leaders Essential Guide to Marketing
, renowned business adviser, Stephen Dann sets out the methods, the tools, and the techniques to enable you to plan your marketing activity with clear measurable results and ensure you gain new customers.
For Business Owners, Marketers and Entrepreneurs
Whether you are a business owner, marketer, or entrepreneur, The Business Leaders Essential Guide to Marketing enables you to develop and implement marketing plans to achieve your commercial goals.

OTSW not SWOT

Trends, Triggers, Journeys and Truth

Why customers should MoSoLo

Why w
asting 10% of your budget is a good idea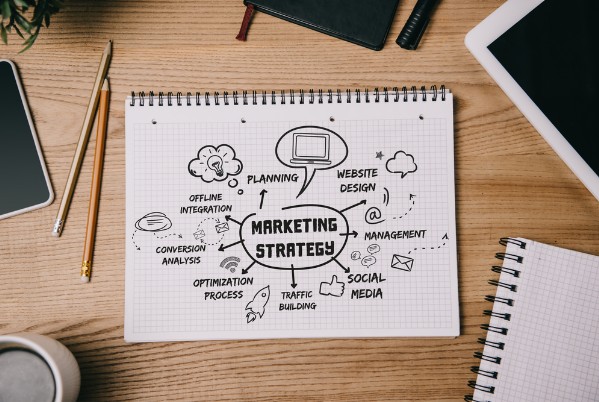 Discover

Why marketing fails

How to assess your current situation

How to define your ideal customer

How to develop messaging and brands

Where to focus and what to measure

What's in your marketing plan

The process to ensure your marketing plans are implemented

What might go wrong
"This book masterfully captures a wealth of these types of practical approaches. It provides a thorough but efficiently presented formula for the non-marketer who needs to make sure their company has complete and effective marketing plans, and measures their effectiveness.
It's also a great reference for those who do consider themselves the marketing experts too! I shall certainly keep my copy to hand".
(Chris Bullick, Owner and Managing Director, The Pull Agency)
Situation Analysis Template:
A marketing focused SWOT analysis should be fully aligned with the nature of the opportunity which the marketing investment will be required to impact.
Marketing Plan Template:
The marketing plan should define what you going to do, not the logic and rationale for doing it. Action not analysis. Impact and outcome not just activity
Marketing Plan Process:
S
ummary of the overall process. This shows the key stages and the outcomes from each -
do not neglect the need to constantly revisit, learn and revise your approach.